2021 "Pure Enjoyment" In-Person and Virtual Juried Exhibit
On Display Oct 1-29, 2021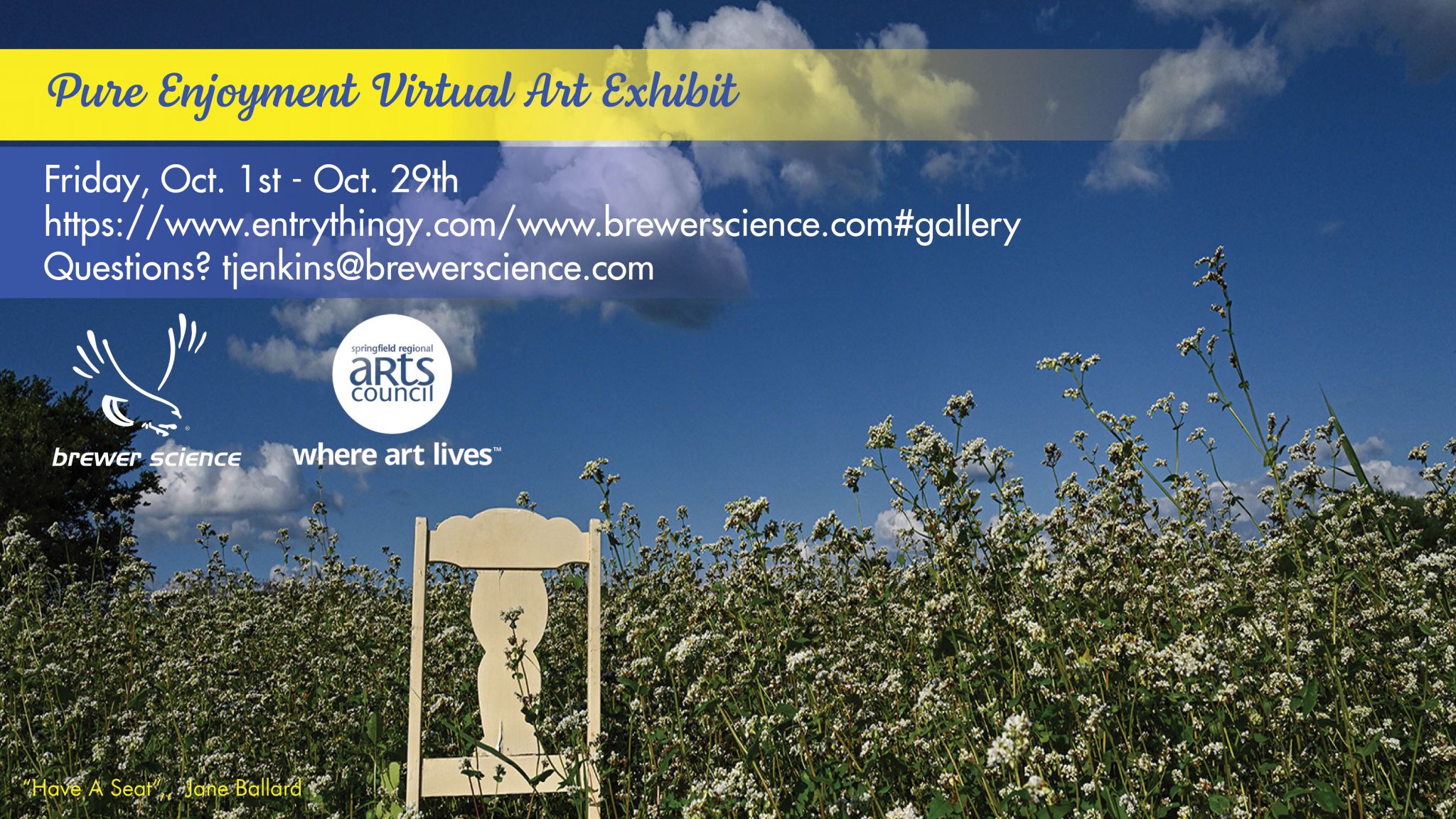 Brewer Science, in cooperation with the Springfield Regional Arts Council, will be hosting an in-person "Pure Enjoyment" art exhibit and opening reception at The Creamery Arts Center in Springfield, MO. The art exhibit will be on display starting October 01, 2021, running through October 29, 2021.
The in-person opening reception will be held on opening night of the art exhibit, Friday, October 01, 2021, from 5pm until 8pm. The reception will be your chance to view the art in-person as well as visit with some of the artists.
The in-person art exhibit will be in addition to the virtual art exhibit previously announced. Artwork for both the in-person and virtual exhibits are using the same online submission system, EntryThingy.
The in-person art exhibit will feature 50 pieces of original art or photography and Mrs. Denene Taliaferro will be this year's juror.
Submission instructions and requirements are provided below.
Please contact Tracy Jenkins at tjenkins@brewerscience.com for more information.
Thank you,
Tracy Jenkins
Corporate Relations
Brewer Science, Inc.