Manufacturing excellence is a core competency at Brewer Science, where our state-of-the-art, scalable facilities sustain customers' current and future technology needs. This includes especially keen emphasis on every aspect of our materials and products in supply chain, R&D, quality engineering, analytics, manufacturing and support.
With each of our manufacturing centers strategically placed on separate power grids and natural environmental risk zones, Brewer Science ensures that our customers receive an uninterrupted supply of product.
A well-planned and well-executed business continuity strategy is a cornerstone of our manufacturing excellence, being one of the ways that we support our customers' sustainability goals.
Manufacturing Business Continuity Plan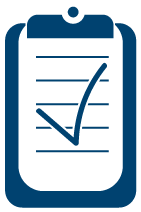 Keys to a successful business continuity plan
Multiple second-source warehouses
Qualified second source for all raw materials
Second-source QC laboratories
FMEA-based metrology business continuity plan
Regular emergency drills are facilitiated by a third-party risk assessment firm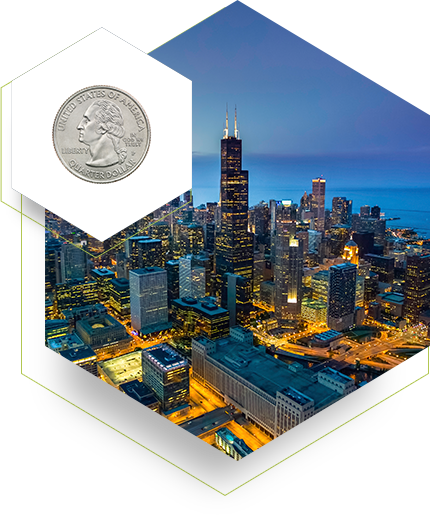 Contaminants in integrated circuit processing have to be less than the sub-part-per-trillion level. One part per trillion is the equivalent of a quarter in the city of Chicago.
One part-per-trillion (PPT) =
A single quarter in the city of Chicago
Excellence in a Manufacturing Environment
Maintaining a cleanroom environment that meets the strict requirements of the semiconductor industry can be difficult. The constant threat of contaminants generated by the manufacturing processes that take place in the cleanroom, by the cleanroom personnel, and by the stream of equipment and materials brought into the cleanroom environment, is a challenge that Brewer Science has successfully addressed with critical designs, processes, and protocols.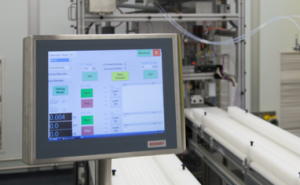 How To Maintain Excellence in Manufacturing
Closed Clean Room – Manufacturing takes place in a closed, clean room environment
Automated Systems, from feed stream through packaging, ensure consistent product specifications
Monitoring & Control – Real-time monitoring ensure high-purity manufacturing