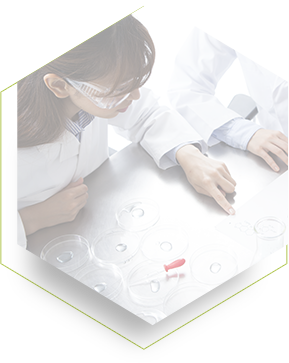 Our R&D team works tirelessly to keep us on the edge of what's next.
Research & Development
Our R&D team works tirelessly to keep us on the edge of what's next. Aside from their own extensive expertise, this group of scientists and engineers have fostered relationships with many universities, colleges, and national laboratories worldwide. Obtaining industry support for our programs has been one of the many invaluable benefits resulting from these relationships. Our R&D division also consistently attracts government support for our research efforts. Brewer Science has been the recipient of numerous Small Business Innovation Research (SBIR) and non-SBIR awards from federal agencies, including the Navy, Air Force, National Science Foundation, Strategic Defense Initiative, DARPA, and the National Institutes of Health.
Specialty Coatings
Our development of specialty coatings for device applications has allowed us to attain a high level of expertise in many areas of science and technology, including:
anti-reflective coatings
multilayer systems
planarizing materials
protective coatings
temporary bonding solutions
carbon nanotube materials
processing equipment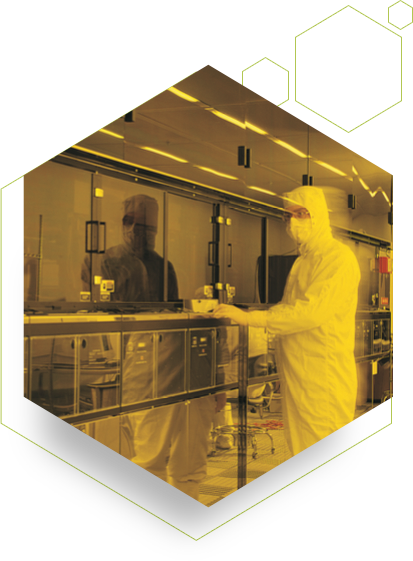 New products mean new markets, and new markets mean new customers.
Cutting-Edge Development
Nanotechnology is a cutting-edge development for the semiconductor industry. One of our newest research ventures involves directed self-assembly (DSA). At Brewer Science, we are leading the industry with this technology. Using DSA, we are able to manipulate materials at the nanolevel and use the natural movement of molecules to bring new structures to life. Nanotechnology is currently only in its infancy; we are designing materials right now to perform just one specific task at a time. The future generations of nanotechnology development could bring multitasking nanostructures and integrated nanosystems that could accomplish complex and sophisticated processes.
Where will all of this new technology and research take us? We don't know for sure, and that is the most exciting part. The possibilities are endless, and we will be right there on the front lines making sure the newest and best technologies are being created, used, and improved upon. We strive to keep you informed and educated on our latest work and research as we turn our new ideas into your new solutions.