December 07, 2016 – San Francisco, CA – Brewer Science is pleased to announce that Dr. Dongshun Bai, Senior Program Manager, will be speaking on new temporary wafer bonding technology at the 13th Annual 3D ASIP. This event, which will be held, December 13 through 15 in San Francisco, CA, is recognized as the principal conference for 2.5 / 3DIC technology and has earned the reputation for showcasing presentations on leading-edge technology from scientists, technologists and business leaders.
"Brewer Science was one of the first companies to consider temporary wafer bonding as an enabling technology for ultrathin wafer handling," says Dr. Bai. "More than ten years ago, we recognized that thin substrate handling is a fundamental processing need that cuts across many forms of advanced packaging. And as a result, our portfolio of bonding material products has continued to evolve and expand as we address the handling challenges presented by new packaging substrates such as reconstituted wafers and panels that easily deform under thermal stress. We foresee that temporary bonding technologies will play a critical role in processing large-area substrates such as flexible hybrid electronics and displays and may even reach into the realm of front-end semiconductor processing. For example, thin wafer handling techniques can be used as a means to transfer epitaxial layers and two-dimensional materials such as graphene."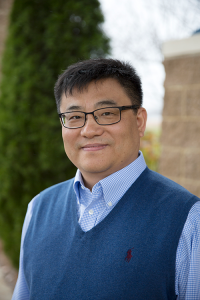 Brewer Science invites you to attend the following session:
Session 9 – Equipment and Materials
"Temporary Wafer Bonding Technology for Advanced Packaging"
Presented by Dr. Dongshun Bai, Senior Program Manager
Wednesday, December 14, 2016
4:40 pm to 5:00 pm
Learn more about Brewer Science at www.brewerscience.com, follow us on Twitter at @BrewerScience, like us on Facebook, and subscribe to our blog.
About Brewer Science – Celebrating 35 Years
Brewer Science is a global technology leader in developing and manufacturing innovative materials, processes, and equipment for the fabrication of semiconductors and microelectronic devices. Headquartered in Rolla, Missouri, Brewer Science supports customers throughout the world with a service and distribution network in North America, Europe, and Asia. Brewer Science is prepared for the next generation. Are you? Find out at http://www.brewerscience.com.
For more information, contact:
Loretta Wallis
Corporate Relations Manager
Brewer Science
+1.573.364.0300
mwallis@brewerscience.com
3D ASIP