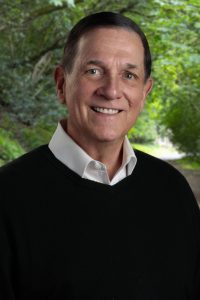 Rolla, Mo. March 1, 2021 – Brewer Science Inc., a global leader in developing and manufacturing next-generation materials and processes for the microelectronics and optoelectronics industries, today announced the appointment of Ken Joyce as Executive Vice President. In his new role, Joyce will lead Brewer Science's efforts to identify, pursue and execute strategic growth alternatives to further accelerate Brewer Science's long-term, global growth.
"Brewer Science has continued to experience steady growth and we saw the opportunity to expand our executive team," said Dr. Terry Brewer, CEO. "I am confident that Ken is the right person to help build on our momentum. He is a seasoned semiconductor executive with a unique combination of operational and financial experience. We are delighted to have him join our organization."
Since 2014, Ken has served as an independent executive advisor to Brewer Science.
Before joining Brewer Science, Joyce spent fifteen years at Amkor Technology, Inc. in senior leadership roles, including Chief Financial Officer, Chief Operating Officer, and President and CEO. Joyce helped advance the company's growth strategy, leading strong teams around him that took Amkor from $1.4 billion to $3.0 billion in net revenue. As President and CEO, he was instrumental in the formation and acquisition of J-Devices, a primary Japanese provider of outsourced semiconductor packaging and test services.
"I am incredibly enthusiastic in assuming this new role. Brewer Science has an exceptionally talented team that is focused on innovating new and diverse products and unlocking future growth opportunities," said Joyce.
About Brewer Science
Brewer Science is a global leader in developing and manufacturing next-generation materials and processes that foster the technology needed for tomorrow. Since 1981, we've expanded our technology portfolio within advanced lithography, advanced packaging, and printed electronics to enable cutting-edge microdevices and unique monitoring systems for industrial, environmental, and air applications. Our relationship-focused approach provides outcomes that facilitate and deliver critical information. Our headquarters are in Rolla, Missouri, with customer support throughout the world. We invite you to learn more about Brewer Science at www.brewerscience.com.  
### 
Company Contact:
Tracy Jenkins
Tel: (US) +1.573.364.0300, ext. 1427
Email: tjenkins@brewerscience.com