What started as a request for a monitor turned into a beautiful partnership between Brewer Science and Russell House, a local non-profit assisting victims of domestic violence, sexual assault, and stalking. The Russell House shelter provides for the everyday needs of victims and their children in the Rolla, MO, area and also provides non-residential services for Crawford, Dent, Phelps, and Maries counties.
In December 2020, Russell House asked if Brewer Science could loan a monitor so they could host a virtual art class for their residents. James Starks from Brewer Science's IT department worked with the Russell House IT specialist and soon discovered they would need much more than just a monitor to host virtual art classes. With James' assistance, Brewer Science purchased all the items needed for Russell House to have a "Zoom Room." The Zoom Room allows Russell House residents to participate in virtual support groups, learning, and creative activities such as art classes, crafts, and cooking lessons.
"Russell House relies on the generosity of our community to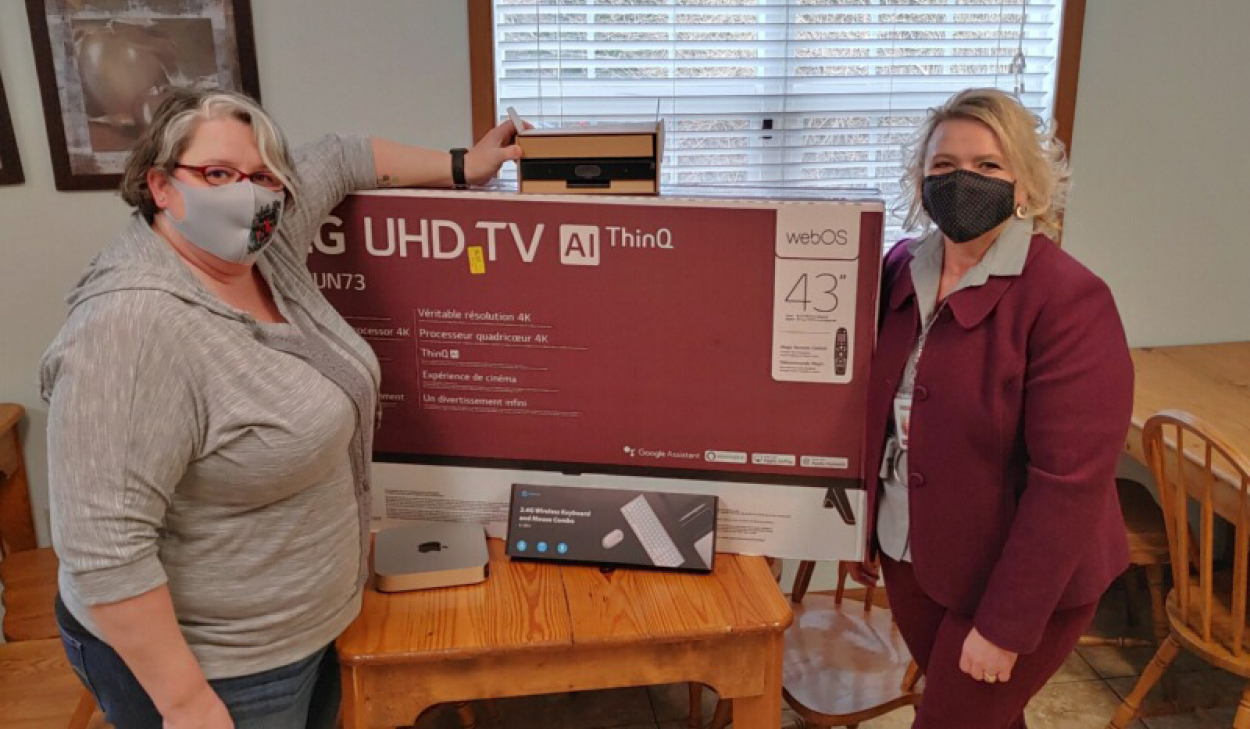 accomplish our work. One of our great community supporters and partners this year is Brewer Science," said Amy Beecher-McCarthy, Executive Director at Russell House. "What began as a simple ask for a larger monitor turned into a wonderful opportunity for the residents of our shelter."
Exceeding the expectations of our community members and customers is one of the hallmarks of Brewer Science. If it's within our capabilities to do more, then we strive for it. We are proud to have assisted Russell House in creating a more efficient and productive "Zoom Room" for their residence. Now they are looking to make the room more comfortable by furnishing it with practical furniture. Brewer Science has started making contributions to this endeavor. You can learn more about donating to Russell House by visiting their website.
Russell House is one of many local nonprofits that Brewer Science is contributing to this year in celebration of our 40th Anniversary. Learn more about Brewer Science's Corporate Giving.
Community