September 27, 2016 – Rosemont, IL – Brewer Science is pleased to announce that Alex "Bruce" Johnson, Device Systems Engineer, will be speaking about the use of carbon-based sensors as a part of a comprehensive quality control system at Sensors Midwest. This event, which will be held September 27 and 28, will highlight new technologies and leading-edge solutions by leaders in the sensor industry.
"Demands for production output are increasing, providing a need to constantly develop
new solutions for control measures. Carbon-based sensing technology can monitor more than just flex," says Bruce Johnson. "For example, it also has applications in detecting temperature and humidity changes. Though the applications are different, the data collection is the same, which allows each technology to be interchangeable within the same hardware unit. This allows flex sensing to be used alongside other carbon-based sensors for a comprehensive quality control system."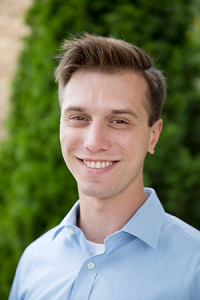 Brewer Science invites you to attend the following session:
"Mechanism and Applications of Resistive Flex Sensors"
Presented by Bruce Johnson, Device Systems Engineer
Wednesday, September 28, 2016
2:00 pm to 2:30 pm
Tech 8
Stop by booth 1001 and visit with the Brewer Science team of technology experts.
Learn more about Brewer Science at www.brewerscience.com, follow us on Twitter at @BrewerScience, like us on Facebook, and subscribe to our blog.
About Brewer Science – Celebrating 35 Years
Brewer Science is a global technology leader in developing and manufacturing innovative materials, processes, and equipment for the fabrication of semiconductors and microelectronic devices. With its headquarters in Rolla, Missouri, Brewer Science supports customers throughout the world with a service and distribution network in North America, Europe, and Asia. Brewer Science has earned the Zero-Waste-to Landfill certification from GreenCircle Certification LLC. Brewer Science is prepared for the next generation. Are you? Find out at http://www.brewerscience.com.
For more information, contact:
Loretta Wallis
Corporate Relations Manager
Brewer Science
+1.573.364.0300
mwallis@brewerscience.com