October 3 - 6, 2022
Boston, MA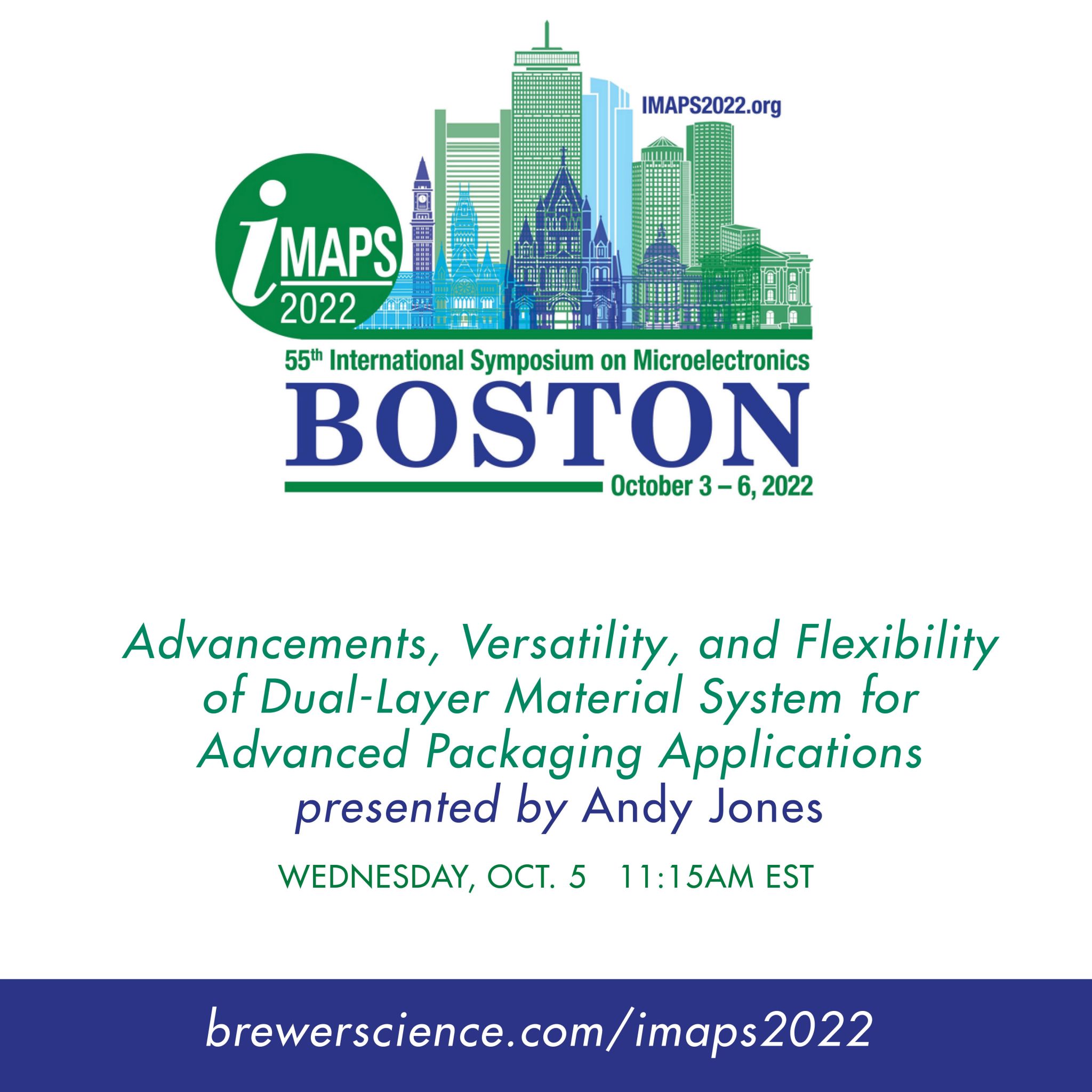 The International Microelectronics Assembly and Packaging Society (IMAPS) 2022 Conference brings together industry leaders with a mission to engage our workforce community to identify solutions, which address US Government and Defense requirements, critical to the onshoring of the microelectronic assembly and packaging supply chain.
Andy Jones, Applications Manager at Brewer Science, will present, Advancements, Versatility, and Flexibility of Dual-Layer Material System for Advanced Packaging Applications on Wednesday, October 5th at 11:15amEST.
There are five technical tracks for the conference. Dongshun Bai, Senior Technologist, is chairing the SiP/Design/Manufacturing Optimization track.
Luke Prenger will be chairing the Advanced Materials session.