Brewer Science Presents Future of Water Condition Monitoring at Consumer Electronics Show (CES) 2023
Advancing the future of water sensing for real-time detection of lead, nitrate and pH using printed sensors
Las Vegas, Nevada – January 2, 2023 – Brewer Science, Inc., a global leader in developing and manufacturing next-generation materials and processes for the microelectronics and optoelectronics industries, will be presenting its newest innovations in Smart Devices at the Consumer Electronics Show (CES) at The Venetian Expo in Las Vegas, Nevada, January 5th through 8th.
Brewer Science will share its vision for advancing the future of water sensing. Its intelligent products empower people to manage critical global resources, such as safe drinking water, to create a sustainable future. Real-time detection of lead, nitrates and pH form the foundation of Brewer Science's technology platform.
Brewer Science's innovative water sensors are made possible by combining printed electronics with next-generation materials. The result is a continuous real-time monitoring platform that has the ability to create multisensing arrays and associated multifaceted sensor solutions. This system is incredibly adaptive and can be integrated and customized for use in numerous industries, applications and use cases.
"Bringing integrated and connected water monitoring solutions to the market requires a sophisticated commitment to material science.  Brewer Science's decades of experience as a leading manufacturer of next generation materials is enabling the transformative future of water sensing," according to Robert Frueh, Senior Manager of Business Development – Emerging Technologies at Brewer Science.
Connect with Brewer Science at the Organic and Printed Electronics Association (OE-A) pavilion, Booth 51239.
Brewer Science is looking forward to engaging with other technology leaders at CES to integrate and bring their real-time condition monitoring capabilities to the global market. To meet with an expert, simply submit a request via the contact form on Brewer Science's website.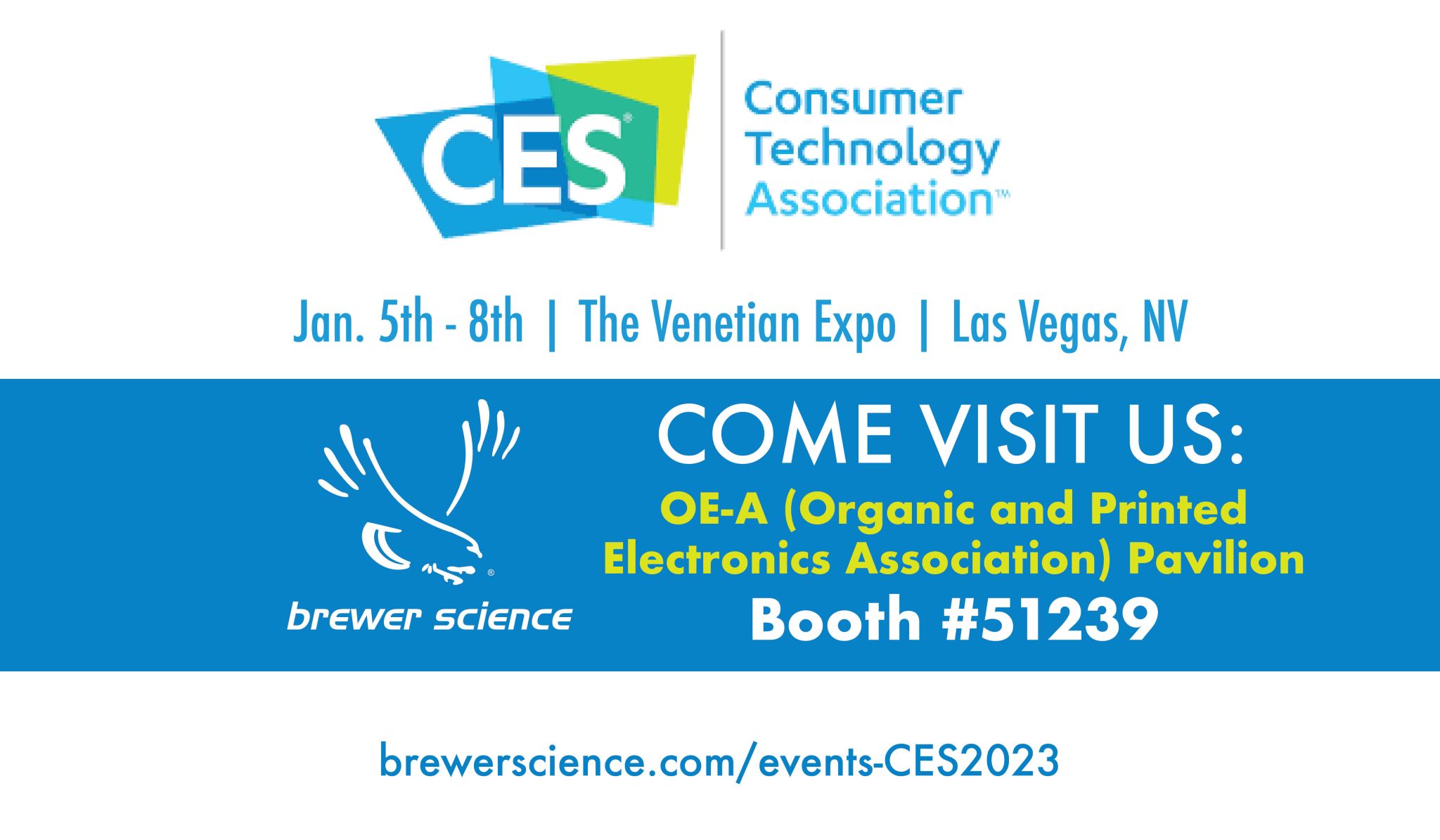 About Brewer Science
Brewer Science is a global leader in developing and manufacturing next-generation materials and processes that foster the technology needed for tomorrow. Since 1981, we've expanded our technology portfolio within advanced lithography, advanced packaging, smart devices, and printed electronics to enable cutting-edge microdevices and unique monitoring systems for industrial, environmental, and air applications. Our relationship-focused approach provides outcomes that facilitate and deliver critical information. Our headquarters are in Rolla, Missouri, with customer support throughout the world. We invite you to learn more about Brewer Science at www.brewerscience.com.
###
Company Contact:
Nathan Ayres
Tel: (US) +1.573.364.0300, ext. 1923
Email: nayres@brewerscience.com
Smart Devices, CES