Rolla, Missouri – On August 18, 2018, Brewer Science hosted the Jacques Thibaud Trio for an evening of modern and classic chamber music at the Cedar Street Playhouse.
The Jacques Thibaud String Trio has been coming to the Ozarks for almost two decades to share modern and classical string trio music. The group, founded at the Berlin School of Art in 1994, has performed throughout Europe, Japan and North America, receiving tremendous acclaim for their work. The ensemble is currently comprised of Burkhard Maiss, violinist, Hannah Strijobs, violist, and Bogdan Jianu, cellist.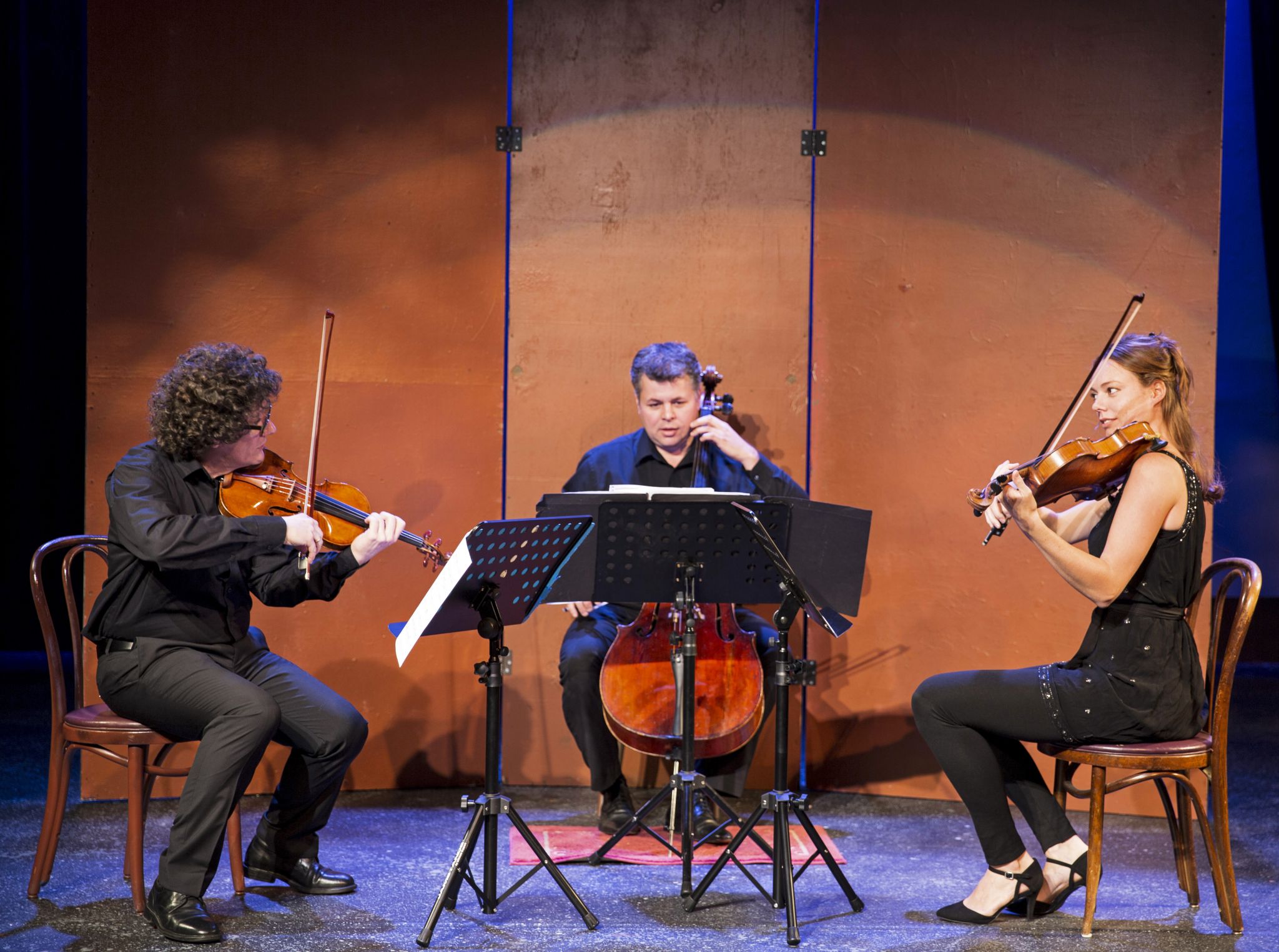 Each year, members of the community are provided an opportunity to enjoy and experience an evening of creative music with the trio. "With Brewer Science, we are totally free to choose the music we play," said Burkhard Maiss. "This enables us to play unique pieces each time we return and gives us the maximum amount of freedom to make the greatest impact on the audience."
During this year's program, the trio played pieces from the following musicians:
Johann Nepomuk Hummel
Pal Herman
Ludwing van Beethoven
Wolfgang Amadeus Mozart
Joseph Haydn
A.S. Freeman, Artistic Director for the Cedar Street Playhouse, commented on the concert's uniqueness and success. "This concert is a great mix of modern and classical
chamber music. It's a great opportunity to reach out to the community to share high art in a casual and very accessible setting."
To learn more about the Jacques Thibaud Trio and where they will be headed next, visit their website at http://www.jttrio.com/.
For more information, contact Paige Arnett, Content Marketing Manager, at (573) 364-0444 ext.1847 or parnett@brewerscience.com.
About Brewer Science
Brewer Science is a global technology leader in developing and manufacturing innovative materials and processes for the fabrication of semiconductors and microelectronic devices. With its headquarters in Rolla, Missouri, Brewer Science supports customers throughout the world with a service and distribution network in North America, Europe, and Asia. Learn more about Brewer Science at www.brewerscience.com, follow us on Twitter at @BrewerScience, like us on Facebook at http://www.facebook.com/BrewerScience, and subscribe to our blog at http://blog.brewerscience.com/. 
###
For more information, contact:
Paige Arnett
Content Marketing Manager
Brewer Science
1.573.364.0444 ext. 1847
parnett@brewerscience.com
2018, brewer science, Jacques Thibaud String Trio