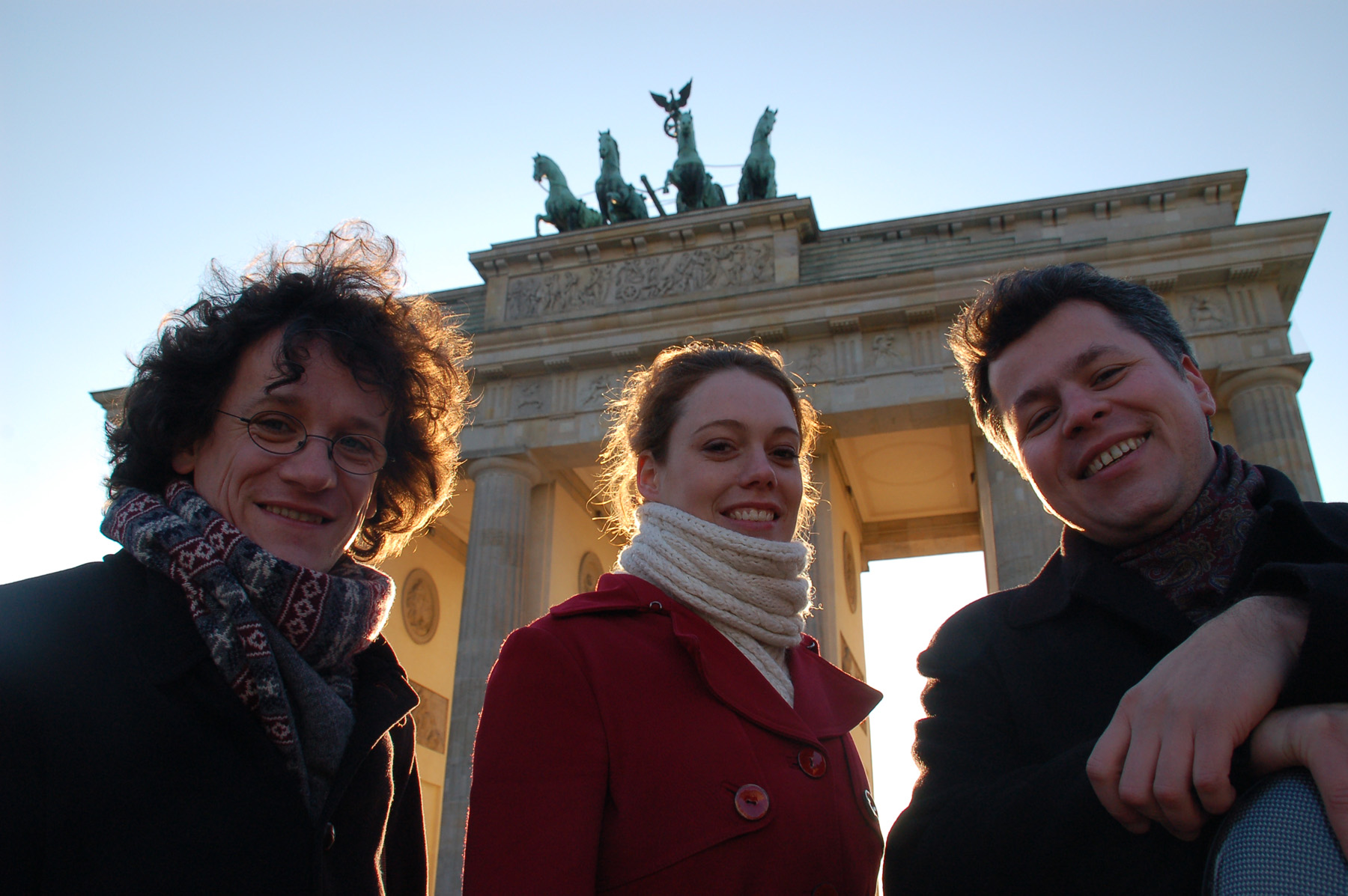 July 18, 2018 – Rolla, MO – Brewer Science understands the importance of the arts to ignite the creative spark in its employees and the community. To inspire and delight, Brewer Science is bringing the internationally acclaimed Jacques Thibaud Trio to Missouri for an intimate evening of stringed chamber music on August 18.  This is the 19th year that Brewer Science has sponsored a concert by the group and it is the only concert the Jacques Thibaud String Trio will perform in Missouri during 2018.
The concert will begin at 8:00 pm on Saturday, August 18, at the Cedar Street Playhouse, located at 701 N. Cedar Street, Rolla, MO.   Hors d'oeuvres will be served at 7:00 pm.
Tickets are available online at
https://www.etix.com/ticket/p/8046734/jacques-thibaud-trio-rolla-cedar-street-playhouse
or by calling 573-364-9523 (ext. 1). Tickets are $35 each and seating is limited.
"As innovators, we recognize the creativity inspired by the arts and we are delighted to bring the Jacques Thibaud String Trio to Missouri, to provide the community with an opportunity to enjoy an evening of exceptional music," said Loretta Wallis, corporate relations manager for Brewer Science.   "Brewer Science, a creator of original technology solutions in the microelectronics industry, has a long-standing reputation for bringing value to the community through its long-term commitment to the arts, education and environmental sustainability."
About the Jacques Thibaud String Trio
The Jacques Thibaud String Trio is comprised of Hannah Strijbos, viola; Burkhard Maiss, violin; and Bogdan Jianu, cello. The original international trio was founded at the Berlin School of Art in 1994. Internationally, the Trio has appeared at London's Wigmore Hall, has performed throughout Germany and Japan, and continues to perform at many of Europe's most prestigious festivals including Belgium's Musica Mundi, Gidon Kremer's Echternach Festival in Luxembourg, and Denmark's Roskilde Schubert Festival. Follow the Trio and hear portions of their recordings at facebook.com/jttrio or visit www.jttrio.com to learn more about the group.
About Brewer Science
Brewer Science is a global technology leader in developing and manufacturing innovative materials and processes for the fabrication of semiconductors and microelectronic devices. With its headquarters in Rolla, Missouri, Brewer Science supports customers throughout the world with a service and distribution network in North America, Europe, and Asia. Learn more about Brewer Science at www.brewerscience.com, follow us on Twitter at @BrewerScience, like us on Facebook at http://www.facebook.com/BrewerScience, and subscribe to our blog at http://blog.brewerscience.com/. 
###
For more information, contact:
Loretta Wallis
Corporate Relations Manager
Brewer Science
+1.573.364.0300
mwallis@brewerscience.com
brewer science, Jacques Thibaud String Trio